Thanks to a tip-off from blog follower Kirk, I found out the other day that my world record has made a mention in the 2011 Guinness Book of World Records! Very stoked. A short blurb plus the photo below is on page 107.
ギネス・ブックに載っちゃいました。以下の写真と短い説明が107ページに載っています。やった~。
The book is Glenday, Craig. 2010. Guinness world records 2011. [London]: Guinness World Records, with ISBN 978-1-904994-58-9.
本は: Glenday, Craig. 2010. Guinness world records 2011. [London]: Guinness World Recordsで、ISBN(本のコード番号)は978-1-904994-58-9。興味のある方は以下のリンクで購入できます。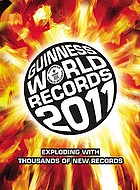 You can order a copy from Amazon.com here|アマゾン米国から注文するにはこちら: http://www.amazon.com/Guinness-World-Records-2011/dp/190499458X/ref=sr_1_1?ie=UTF8&qid=1288228903&sr=8-1
Or Amazon.co.jp (Japan) here|アマゾン日本から注文するにはこちらを使ってください: http://www.amazon.co.jp/Guinness-World-Records-2011/dp/190499458X/ref=sr_1_1?ie=UTF8&qid=1288228832&sr=8-1